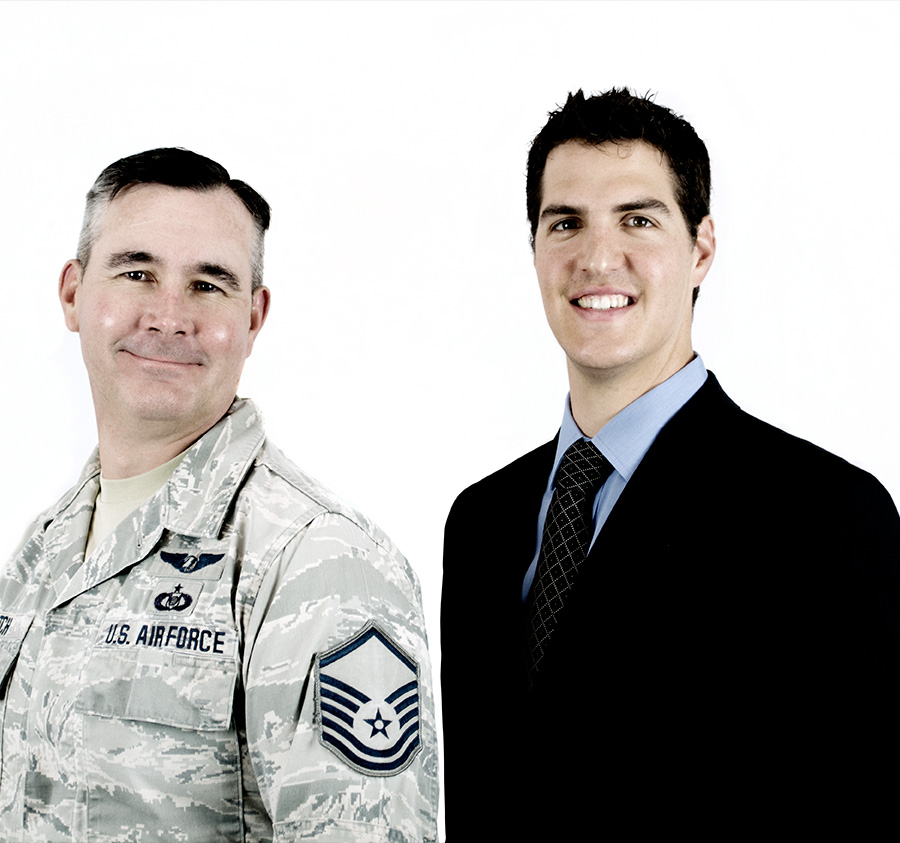 Robert Chorost & Larry Hatch founded PackinPal in 2015. Robert has been in the jewelry industry for many years. Since he lives in Arizona, where concealed-carry is legal, he always carries his favorite Springfield XDM .40 pistol in his briefcase. Naturally, he often has a lap-top, papers, checks, bank bags, and other belongings that would obscure his weapon. If an emergency arose, he could never be sure whether his gun had turned or slid around inside the briefcase; making a fast, safe, and secure draw next to impossible.
After discussing the issue with his father, they realized that there was a need for a product that would ensure the accessibility and security of firearms for people who concealed-carry off-body. Together, they came up with the idea of attaching a holstered firearm to a kitchen cutting board. Larry Hatch, Robert's friend and an Air-Force veteran (as well as an inventor and entrepreneur), took the rough idea and came up with a proprietary design.
PackinPal is the universal way to connect your firearm/accessory of choice with any clip-on belt or paddle-style holster in 5 seconds or less. Each side features different grooves and notches that allow the user to orient their firearm or accessory from a 0 to a 45-degree angle. That means there's no draw it can't accommodate. Your weapon will stay put and oriented in a position that allows the fastest and safest draw for YOU. PackinPal is lightweight, transportable, highly durable, and reliable. Your firearm will never get buried, turned sideways, upside down, or lost in your bag. Since your weapon must be holstered in order to attach to PackinPal, there is no danger of an accidental discharge or trigger-jam.
Unlike holsters or concealed-carry systems that grip the body and must be hidden by clothing, a separate bag or purse will not "print" the tell-tale outline of a gun. PackinPal allows for the concealed-carry of larger, more powerful handguns for added security. You get to decide how much of your bag is devoted to your weapon versus other contents. PackinPal can also be used for knives, radios, pepper-spray, Tasers, or any other clip-on accessory. It's where you need it, when you need it.
(PackinPal comes in three convenient sizes that will fit inside most purses, briefcases, or backpacks. This eliminates the drawbacks traditionally associated with off-body concealed carry.)
1) PackinPal Mini (PP1) fits small purses, handbags, and mini satchels
2) PackinPal Medium (PP2) fits larger purses, handbags, and medium satchels
3) PackinPal Large (PP3) fits briefcases, satchels, and computer bags